Home Security
Convenient Residential Security Systems for Richmond KY, Lexington KY, Winchester KY, Berea KY, London KY and surrounding areas
We are able to protect your most valuable assets, by equipping your home with a state-of-the-art security system. Our security systems are simply to use and can meet every budget and lifestyle designed to provide enhanced comfort, safety and convenience. All installations are performed by qualified personnel who are fully trained in security.
Our products are easy enough for every member of the family to operate, providing a level of simplicity and convenience you'll really appreciate.
Monitored security systems come equipped with 24-hour monitoring and have smart phone interactive services. With this option on your smart phone, a landline is no longer necessary for this service.
Tuxedo Touch™ by Honeywell
BRING YOUR HOME TO LIFE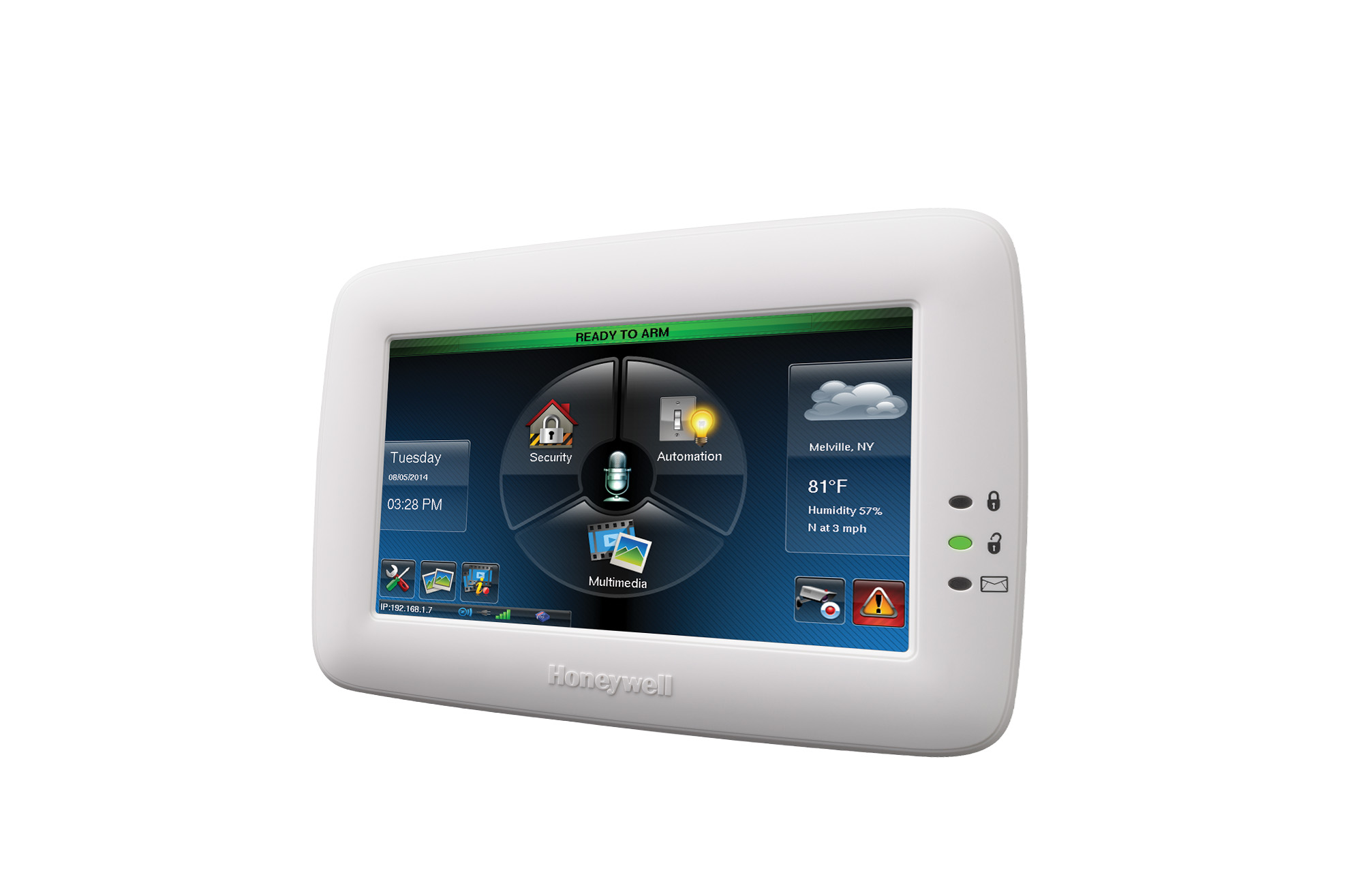 Talk about convenience! You'll know how to use the Tuxedo Touch controller the first time you see it. It's intuitive, easy to learn and easy to use whether you're controlling your security and home control functions, viewing and recording video, or using voice commands.
Life's easier with the Lyric family at the heart of your Home
Lyric Controller is intuitive, easy to learn and easy to use, whether you're controlling security, thermostats, cameras, lights or locks with a tap on the touchscreen or the sound of your voice. No schedules, no programming and no complex menus – simply security and comfort when you're home, and savings when you're away. You can schedule lights to turn on as the sun goes down or unlock the front door for the babysitter at the same time every week. The only limitation is your imagination. Lyric turns your smartphone into a smart home—whether you're across the street or across the world. Control security, thermostats, lights, locks, cameras and more whenever you want, wherever you are.
When combined with Honeywell Total Connect® Remote Services, dealers can provide their customers with video viewing and system control on any smart device, anywhere in the world!*
You and your family can enjoy peace of mind 24 hours a day, seven days a week by having Lyric monitored by a central station.
The Lyric Controller has a built-in camera that can send you a picture when the system is disarmed, making it a snap to stay in the know.